Clinical Psychologist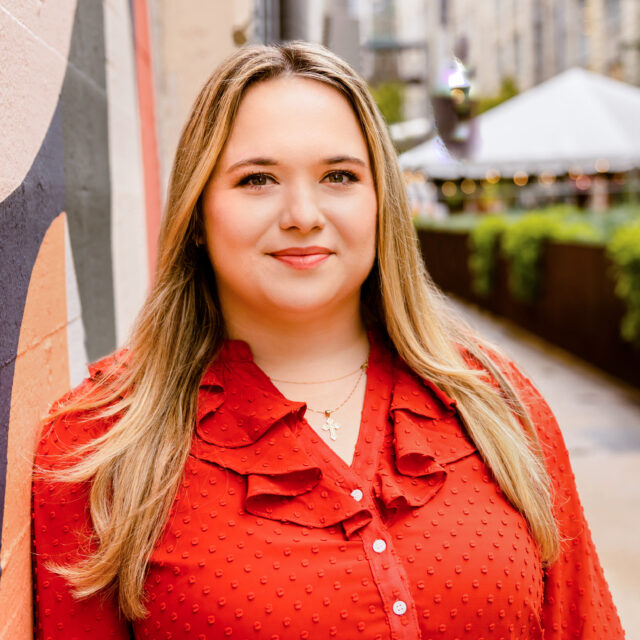 Olga Fuller, Ph.D. is a licensed clinical psychologist who specializes in providing evidence-based treatment to adolescents, adults, and families. Olga helps clients cope with emotional distress and to develop more effective ways of relating to themselves and others using a flexible and collaborative approach that is grounded in Cognitive Behavioral Therapy (CBT) and Dialectical Behavior Therapy (DBT). She approaches her work with compassion, authenticity, a bit of humor, and an emphasis on balancing acceptance and change in order to help clients reach their goals, navigate stressors, and live fulfilling, meaningful lives.
Olga treats diverse populations with a variety of clinical needs and difficulties in behavioral, emotional, and social functioning, including anxiety, depression, emotion dysregulation, stress management, attentional difficulties, suicidality, self-harm, interpersonal and relationship difficulties, life transitions, and related adjustment issues. Olga works with adolescents and young adults primarily for individual therapy, and she works with parents both in the context of parenting-based treatment for their children, as well as individual therapy to support parents' own mental health. She is committed to supporting the individuals and families she works with through a culturally competent, individualized, strengths-based, non-judgmental, and trauma-informed approach to therapy. Olga is bilingual in English and Russian and is comfortable providing services in either language.
She earned her B.A. in psychology from the City University of New York, Hunter College and her M.A. and Ph.D. in clinical psychology from St. John's University. She has received training in a variety of clinical settings, including several NYC-based hospital settings like New York Presbyterian/Weill-Cornell and Northwell Health-Zucker Hillside Hospital. Olga has extensive training and experience in implementing Cognitive Behavioral Therapy (CBT), Dialectical Behavior Therapy (DBT), Exposure and Response Prevention (ERP) for OCD, Comprehensive Behavioral Intervention for Tics (CBIT), Parent Management Training (PMT), and Supportive Parenting for Anxious Childhood Emotions (SPACE), as well as its adaptations for treating Avoidant/Restrictive Food Intake Disorder (SPACE-ARFID) and failure to launch (SPACE-FTL). She holds certification in Rational Emotive Behavioral Therapy (REBT) from the Albert Ellis Institute and is also trained in providing Trauma-Focused Cognitive Behavioral Therapy (TF-CBT) to families to address trauma-related symptoms and PTSD.
Olga was raised in Brooklyn and has spent most of her adult life in NYC. She enjoys exploring New York and its surrounding areas by trying new restaurants and spending time outdoors with her husband and son. In her spare time, she enjoys reading, watching Netflix, listening to podcasts, and cooking. Olga is perpetually on the lookout for new, satisfying fidget toys for her office.