Clinical Psychologist and Postdoctoral Fellow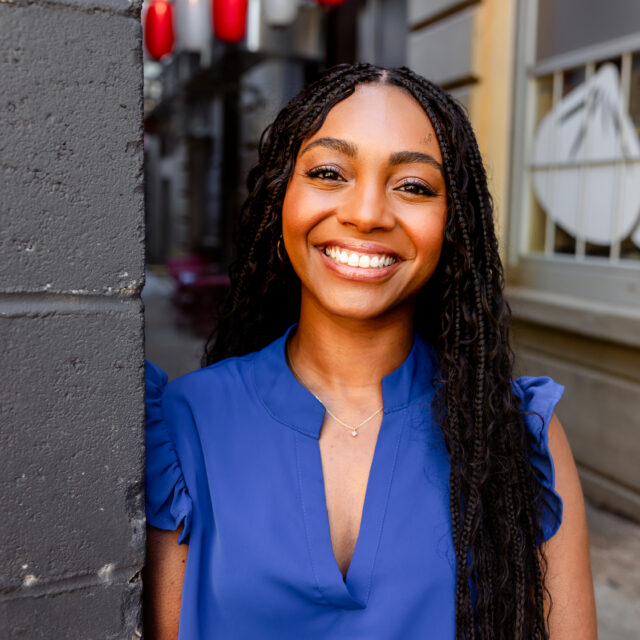 Megan Moxey, Psy.D. is a clinical psychologist and post-doctoral fellow who specializes in providing evidence-based treatment to children, adolescents, young adults, and parents. She is currently supervised by Dr. Rebecca Abbott-Sinclair. She earned her B.A. in psychology from Adelphi University, her M.A. in Clinical Psychology from Columbia University, Teachers College, and Psy.D. in Clinical Psychology from Long Island University – CW Post. She then went on to complete her clinical internship at Aspire Health Alliance in Quincy, MA and received some postdoctoral training at Center for Anxiety in Boston, MA.
Megan has experience working in various settings, including hospital-based settings, community mental health clinics, private practice, and therapeutic day schools. Megan has received extensive training in many evidence-based practices, including Cognitive Behavioral Therapy (CBT), Behavioral Parent Training (BPT), Supportive Parenting for Anxious Childhood Emotions (SPACE), Parent-Child Interaction Therapy (PCIT) informed therapy, Dialectical Behavior Therapy (DBT), and Exposure and Response Prevention (ERP) for OCD, as well as school-based consultation, classroom management support, and teacher consultation. She also has experience in conducting diagnostic, psycho-educational, and neuropsychological assessments. Megan has provided treatment for diverse clients experiencing difficulties with social, emotional, and/or behavioral functioning, such as anxiety, obsessive compulsive disorder, depression, dysregulated behavior, adjustment issues, attentional difficulties, suicidality, and self-harm. In addition to her work with children, Megan works with parents to help them learn effective ways to manage and support their child's social, emotional, and/or behavioral difficulties.
In addition to her clinical work experience, Megan has conducted research to understand the experience of parents who obtained ADHD treatment for their ethnic minority girls, specifically those whose parents identified as African American/Black and Latinx. Her research will be able to help increase understanding and to improve engagement and retention of families of ethnic minority girls with ADHD.
Megan was born and raised in Queens, NY. She enjoys traveling, going for hikes, trying new restaurants, and getting lost in a good book.